Client
Property developer, Young Professional
Solution
Bespoke mezzanine loft, multi functional, stairs & storage

Added area
4.3sqm
Delivery
12 days

Completion
January 2017

Budget range

£6,500-9,000
Design & Build
Scandinavian Loft
touch and drag to see before and after
[twentytwenty]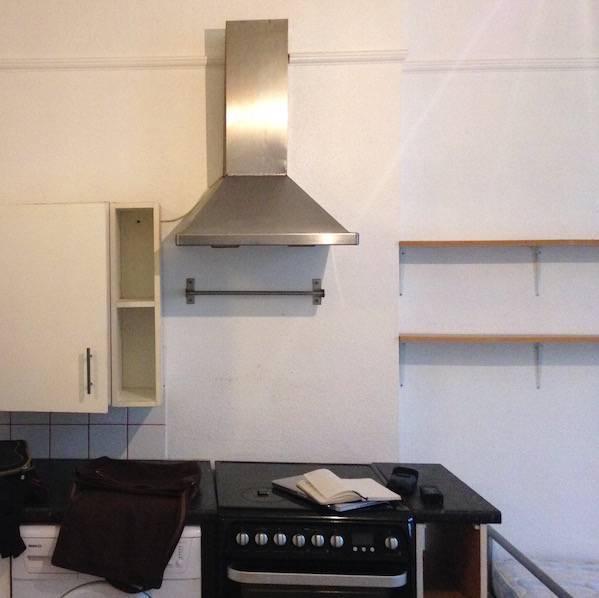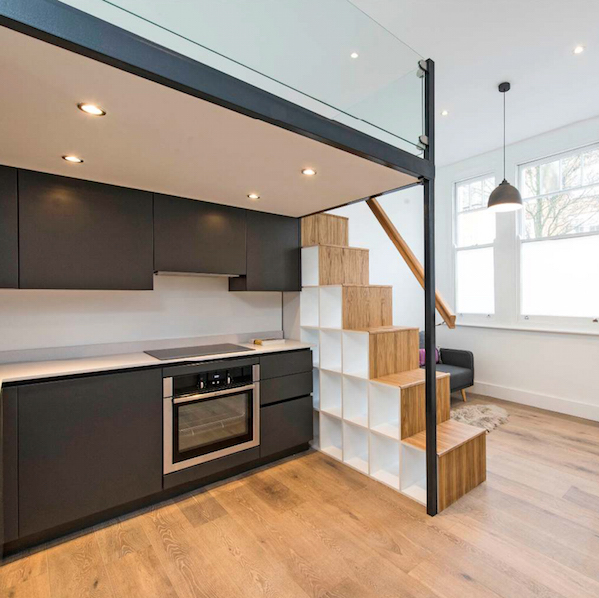 [/twentytwenty]
A property developer, were impressed by our cool mezzanine lofts and approached us for a mezzanine design to maximise space and create a contemporary look in a studio flat.
Initially the mezzanine floor was meant to go above the sofa, but we recommended to have it over the kitchen to avoid stealing natural light from the window.
The bespoke mezzanine floor was made of steel to minimize the structure, allowing more space above the platform.
To enhance the contemporary look we built a glass balustrade and multi purpose oak venered stairs including storage and a wardrobe.
We installed 4 LED lights, including light switches and power sockets.

"Very friendly and supportive throughout the whole process. The new mezzanine loft looks amazing! Money well spent"

"The loft space is really looking great! Thank you again for the nice work, and arranging promptly to meet our deadline"


"I love my loft bed it has been a great investment I never tire of, making more space in my already small living space, not only that but it looks great too!"
"The installers were very good at fitting a bed in a difficult building construction. I am very happy with the finished result, I will definitely be recommending you."
The benefits with our solutions

All solutions are built bespoke by our professionals, so you can get what you want.
Maximise your space
Increase the value of your property
Unique design that give you that exclusive design feel.
Our friendly team of designers and experienced builders will look after you from start to finish.