HOW IT WORKS
Our process in just three steps
1. Brief & Quote
Brief us in an easy step by step guide. Choose product and price range, style, finish, accessories and share your ballpark measurements.
Help us visualize your new product. Upload photos of your room, floor plans, sketches or inspirational pictures.
Book a free design consultation, (15 min). We talk through a variety of options over the phone, answering any questions and adding design input if needed.
You receive a quote from us. You confirm the quote.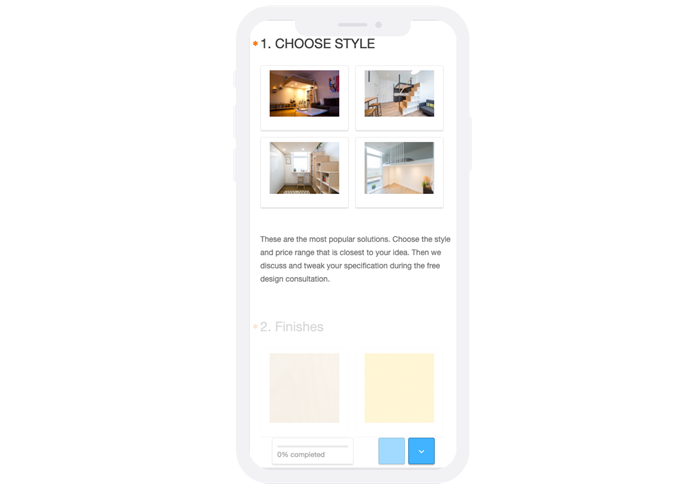 2. Visualize
You pay the first installment of 50%.
We start customising the design and visualise your solution in 3D and share it with you.
We discuss the design, make amendments if needed and make sure the final measurements are correct.
We tweak and agree on the final design and price and send off to the fabricator.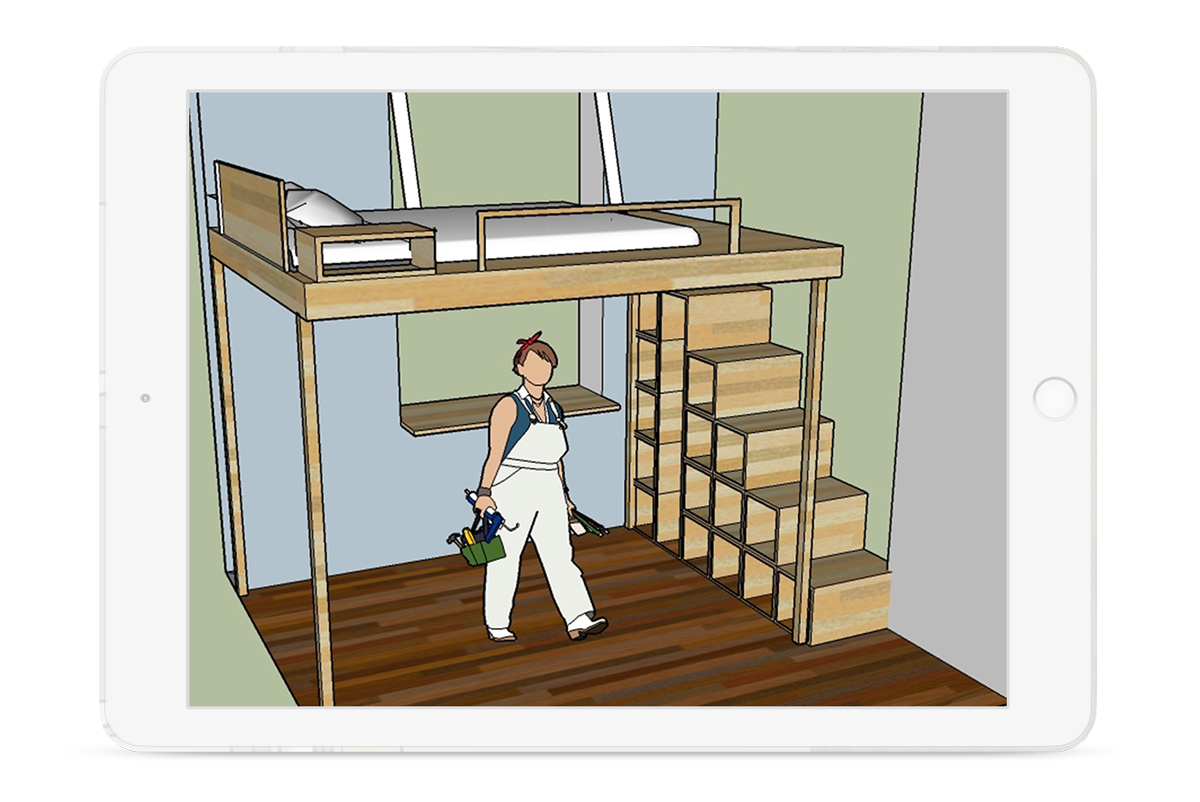 3. Fabricate & Install
The fabricator is producing the product to our precise measurements. The fabricator lead time is normally 5-6 weeks.
The installation takes normally around 2-4 days. You pay the 2nd payment of 35%, 5 days before the installation.
After installation we sign off the work and when you are satisfied you pay the final installment of 15%.